Instatt
The Perfect Solution for Instant Attendance
Instatt is an end-to-end cloud-based attendance solution intended to accommodate the needs of every universities. Easy deployment and management enable every university faculty members to focus on the main task at hand, ensuring a fantastic student classroom attendance experience. Instatt is brought to you by Tinkerve and includes both mobile-apps and web-app for ease of accessibility and user experience.
Amenities You Can't Live Without
Non-Disruptive Attendance Taking
Real-time Monitoring and Academic Content Management
Our mission is to provide a lightweight and powerful solution to substitute the current student attendance-taking system. To do so, we've finely crafted a set of highly optimized features to provide the best possible system architecture to suit every universities/institutions various attendance needs. We have also taken to heart to streamline the entire attendance pipeline to make it as easy as possible for every student, lecturer, and admin to integrate this solution into their lifestyle.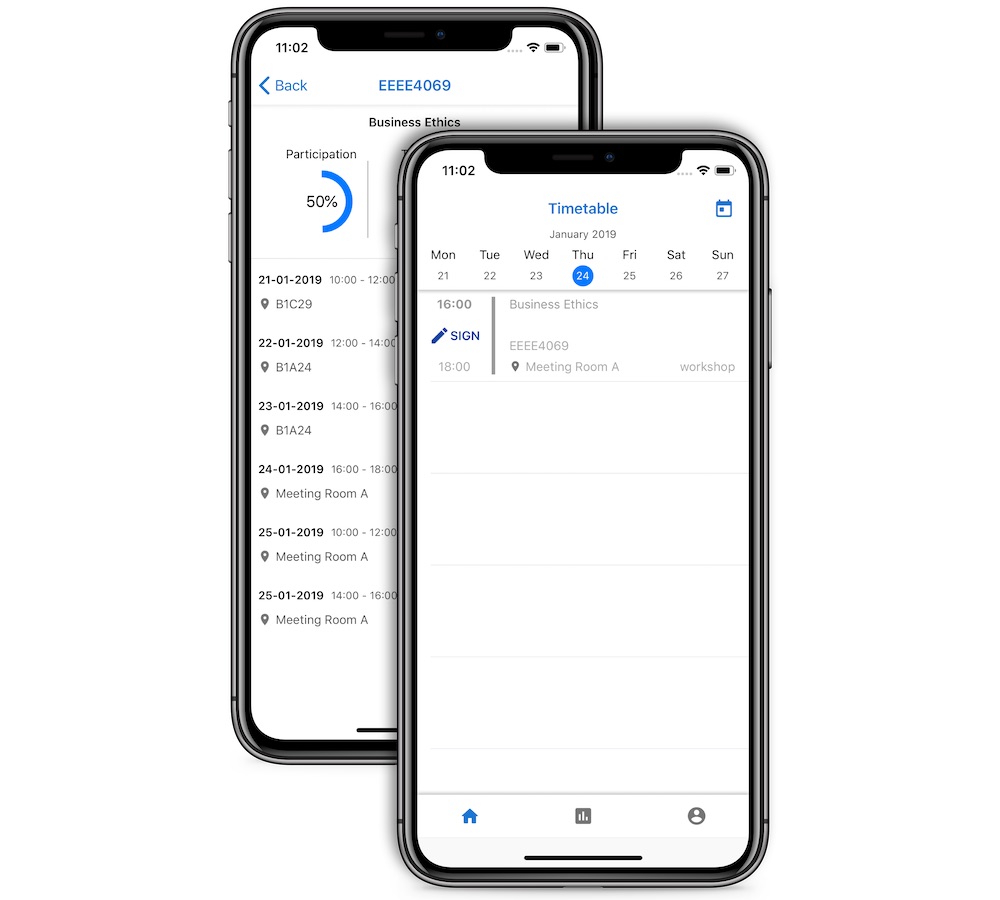 Student App
A dedicated mobile app allows every student to take their attendance securely with a single tap. It also doubles as a daily real-time class schedule management system.
Student Localization
A WiFi-based solution allows Instatt to localize the student's location unobtrusively within the campus while they take their attendances. In addition, with most universities already adopting campus-wide WiFi coverage, this technology enables easy system adoption.
Buddy-Signing Prevention
By implementating a well-crafted restriction upon every student, Instatt is able to prevent students from taking attendance for their peers.
Admin Web-App
Authorized admin users within the university are able to manage all the modules and classes in the cloud, directly providing a real-time update for every student.
Admin Real-time Monitoring
University admins are also able to monitor the student's daily attendance data to get an in-depth insight into their attendance progression throughout each semester.
Admin Report Generation
With Instatt being an end-to-end system, student attendance data are updated directly to the cloud on a day-to-day basis and attendance reports can be generated directly at the end-point at any time without any user interventions in-between (transfer and synchronization of data).
Contact Us
Leave a message or drop us an email
Our Email:
info@tinkerve.com