At Tinkerve, we believe there is a better way to provide solutions. An approach more valuable, elegant and less invasive. We focus on building platforms that enhances the user's personal experience in a more fulfulling and satisfying fashion. We're obsessively passionate about this, and it is our mission is to help people achieve this. We're also excited to learn, collaborate and create exiciting new projects with a scalable and production ready approach.
Tinkerve
Where Innovation Is Cultivated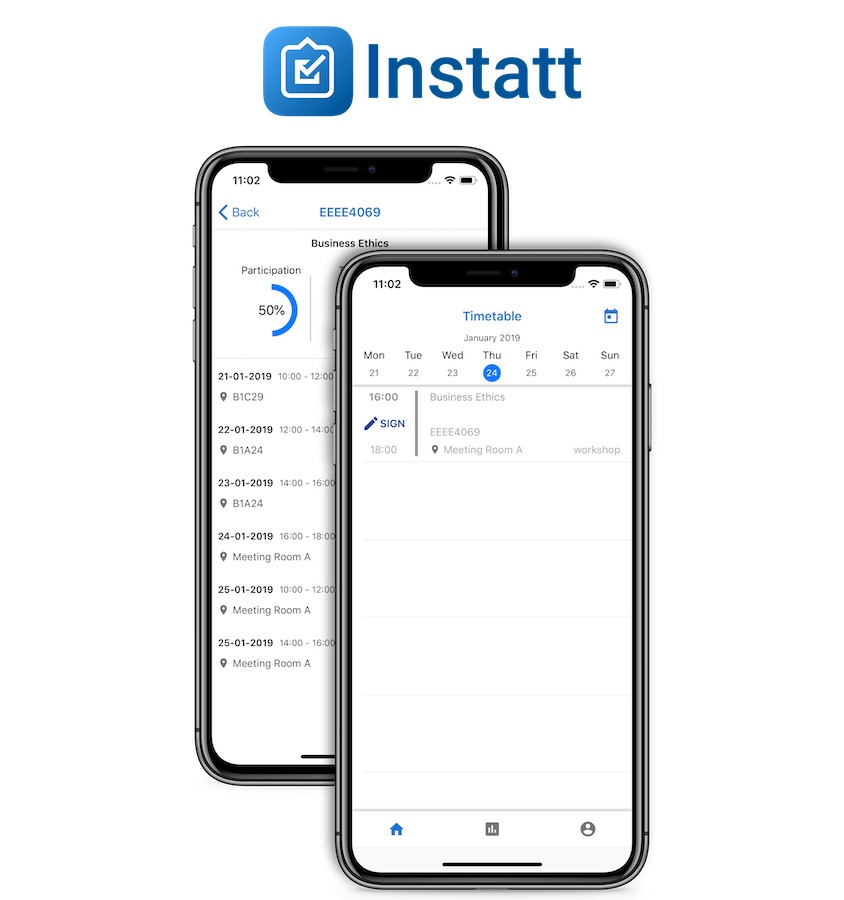 Non-Disruptive Attendance Taking
A wireless based approach allows us to ensure that the class attendance taking process does not interfere with class activities.
Real-time Monitoring and Academic Content Management
A centralized system provides real-time administrative anlytical and management capabilities.
Zero Hardware Cost
A fully software approach means that no additional hardware cost is required, allowing easy and rapid adoption into existing infrastructure.
Student-Centric Design
The user friendly Instatt app is packed with useful features for students other than just taking attendance, ex. class timetable, attendance info.
Our services cover a wide spectrum of full-stack development and product design. This includes mobile and web development as well as UI/UX design. We've also put in a lot of love into our series of in-house products allowing you to directly bypass the development process and get right into deployment.
Our customer portfolio consists mainly of the top recognisable universities and institutions in Malaysia. Delivering reliability, assurance and ease of mind to our many esteemed clients
Contact Us
Leave a message or drop us an email
Our Email:
info@tinkerve.com